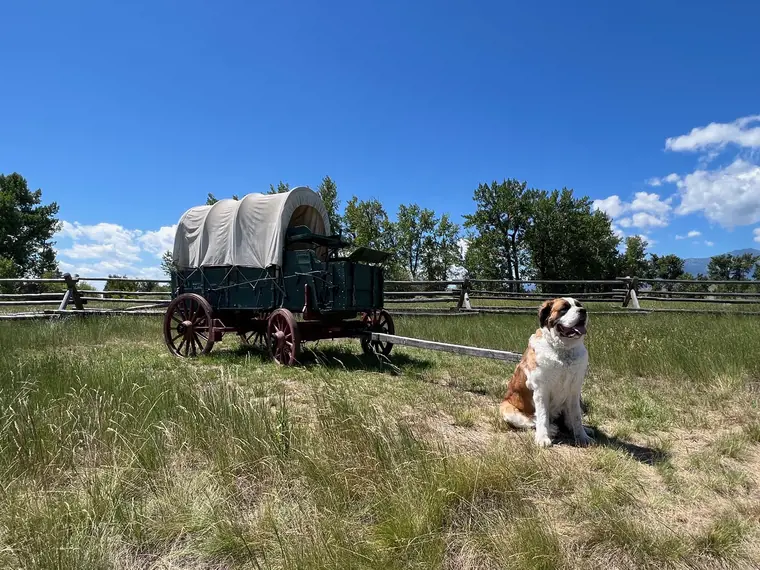 National Historic Site
Grant-Kohrs Ranch
Dog Policy
Grant-Kohrs Ranch National Historic Site is

Somewhat Dog Friendly
Grant-Kohrs Ranch is the only working cattle ranch in the National Park System and is located in Deer Lodge, Montana. If you like old westerns or the TV show, Yellowstone, this is the place for you.
Grant-Kohrs Ranch is somewhat dog friendly. Dogs are unfortunately not allowed in the areas around the ranch house and surrounding areas, which are the main attractions here. Dogs are also not allowed on the nature trail, though there is a relatively large trail system/ranch road system west of the Clark Ford River where they are allowed. There are however three large, outdoor dog kennels where your dog can stay while you tour the site. The kennels are also free.
Website

Pet Policy Details

Kennel

Has Kennel
Location & Map
State
Locality
Deer Lodge
Have a photo of your dog here?
Note: Policies can change -- please make sure to check official dog/pet policies prior to making plans or booking travel.
Please tell us if you think there's anything we should add or change on this page.
Credits
All other text and images, except where noted, copyright ASR Concepts, LLC, all rights reserved.