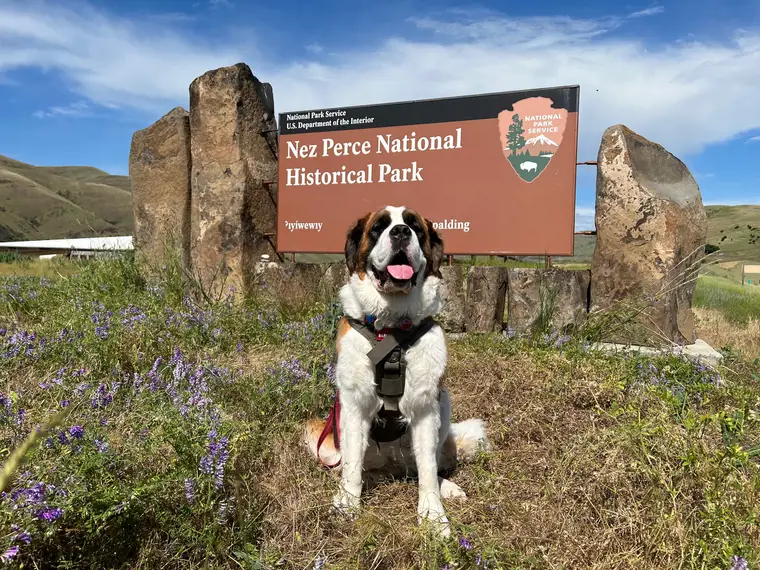 National Historic Park
Nez Perce
Dog Policy
Nez Perce National Historic Park is

Dog Friendly
Nez Perce National Historic Park encompasses 38 sites in the inland northwest that are important to the history of the Nimiipuu (Nez Perce) people. The sites include valleys, prairies, moutnains, and plateaus.
Nez Perce National Historic Park is dog friendly, and dogs are allowed on trails and at outdoor areas while on a leash. Dogs are not allowed inside buildings such as the visitor centers.
Website

Pet Policy Details

Annual Visitors

301,473
Have a photo of your dog here?
Note: Policies can change -- please make sure to check official dog/pet policies prior to making plans or booking travel.
Please tell us if you think there's anything we should add or change on this page.
Credits
All other text and images, except where noted, copyright ASR Concepts, LLC, all rights reserved.