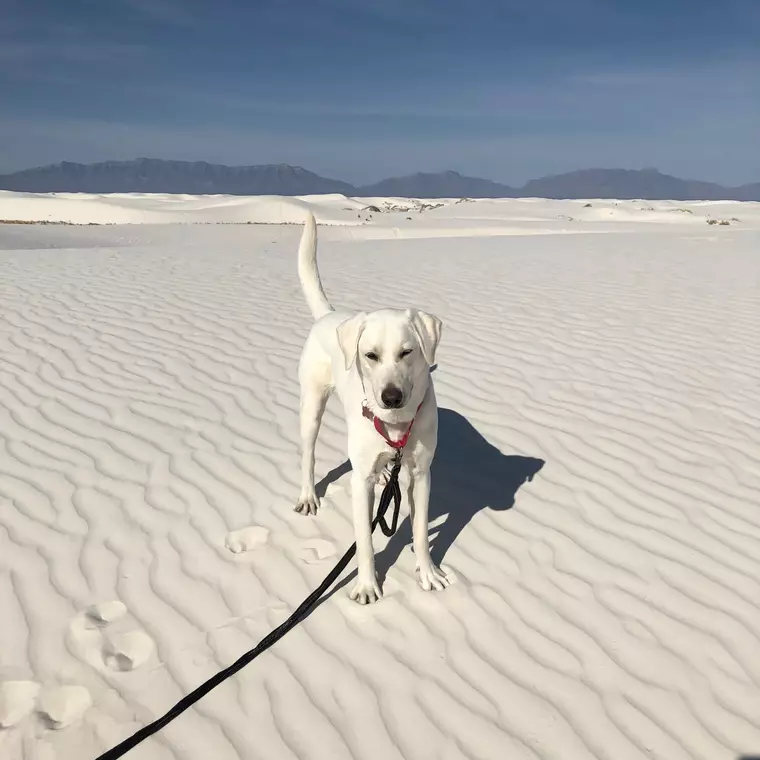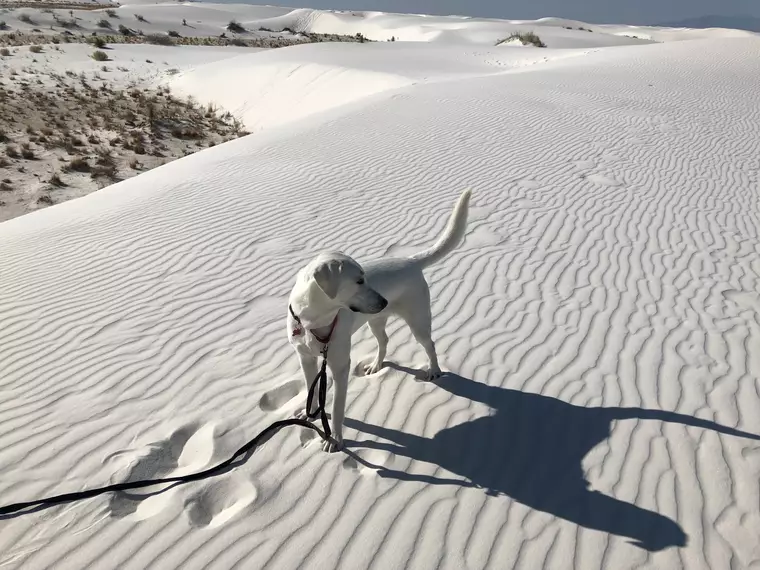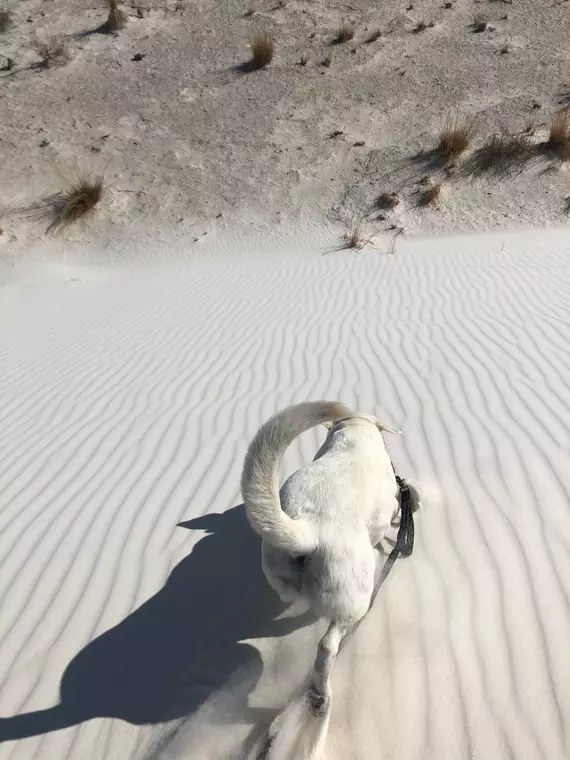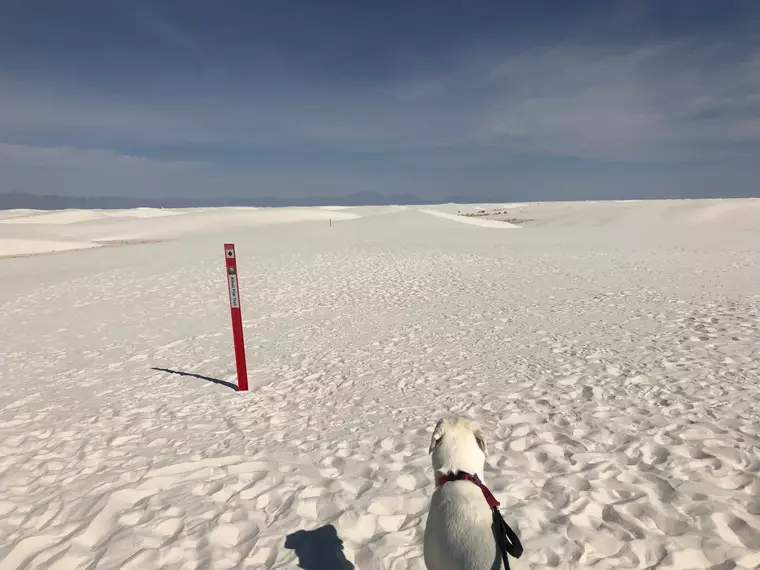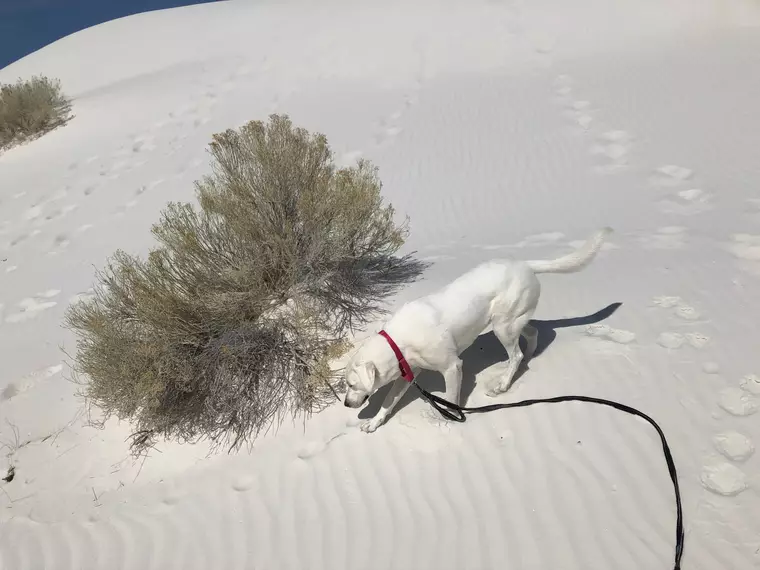 National Park
White Sands
Dog Policy
White Sands National Park is

Dog Friendly
White Sands is inside the Tularosa Basin, and consists of a huge white sand dune field. The sands are made of gypsum crystals, and this is the largest gypsum dune field in the world, at over 275 square miles. The dunes constantly shift, and the dunes can often be seen encroaching on the roads through the park. The park creates a very unique environment for different plants and animals. Hiking through the dunes is great fun, but it is more difficult walking through the sand than on a normal trail.
White Sands National Park is dog friendly, and a great, special place to bring dogs. Since the white sands are gypsum, they remain much cooler than more common sands (which dogs really appreciate). Dogs are allowed both on and off trails while on a leash no longer than 6'. There are many areas on the side of the road where you can pull over and just start walking over the dunes with your dog (you don't need to walk only on the trails).
Make sure to pack plenty of water for your dog, because they can get very thirsty here. Do not leave dogs unattended because it can get very hot quickly here. White Sands also has two dedicated dog walking areas with poop bags near the visitor center.
Website

Pet Policy Details

Area

229 mi2

Annual Visitors

415,383
Location & Map
State
Locality
Alamogordo
Have a photo of your dog here?
Note: Policies can change -- please make sure to check official dog/pet policies prior to making plans or booking travel.
Please tell us if you think there's anything we should add or change on this page.
Credits
All other text and images, except where noted, copyright ASR Concepts, LLC, all rights reserved.